Bruxelles, 14 luglio 2023: In risposta a due valutazioni dell'Organizzazione Mondiale della Sanità (OMS) sull'aspartame, uno degli ingredienti più studiati al mondo, l'Associazione Internazionale Dolcificanti (ISA) applaude la riaffermazione della sicurezza dell'aspartame
leggi tutto
Subscribe to our newsletter
ISCRIVITI ALLA NOSTRA NEWSLETTER
Dichiarazione dell'ISA in risposta al nuovo studio osservazionale di Samuthpongtorn et al. Bruxelles, 20 settembre 2023: In seguito alla pubblicazione di un nuovo studio di…
Sintesi  A seguito di una valutazione completa della sicurezza di tutta l'evidenza disponibile, il Comitato congiunto di esperti FAO/OMS sugli additivi alimentari (JECFA) ha riconfermato…
I DOLCIFICANTI CON
POCHE/SENZA CALORIE E LA SALUTE
In un periodo caratterizzato da tassi preoccupanti di obesità e di malattie non trasmissibili (MNT) a livello globale, i dolcificanti con  poche/senza calorie possono essere una soluzione utile e recare importanti benefici per la salute, consentendo alle persone di godere di un sapore dolce praticamente senza calorie.
Awareness Campaigns
L'ISA celebra la Giornata Mondiale della Salute Orale 2023
L'ISA celebra la Giornata Mondiale della Salute Orale 2023 Il tema della Giornata Mondiale della Salute Orale di quest'anno è 'Prenditi cura della tua salute orale per una vita intera di sorrisi.' L'ISA è lieta di sensibilizzare in merito all'importanza di una buona salute orale in ogni fase della vita, ricordando a tutti che, a […]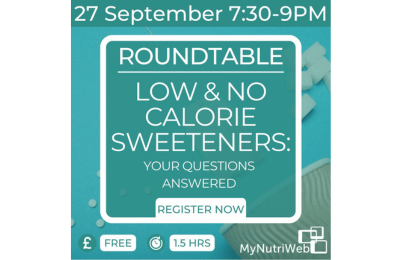 Events
MyNutriWeb Online Roundtable: "Low and no calorie sweeteners: your questions answered"
The International Sweeteners Association (ISA) is delighted to support the roundtable discussion organised by MyNutriWeb that is taking place on 27th September 2023, at 19:30 BST. With the participation of well-renowned and respected academics, expert scientists, and dietitians from Europe and beyond, the MyNutriWeb roundtable aims to address recent reports from the World Health Organization (WHO), explore the safety assessment of LNCS […]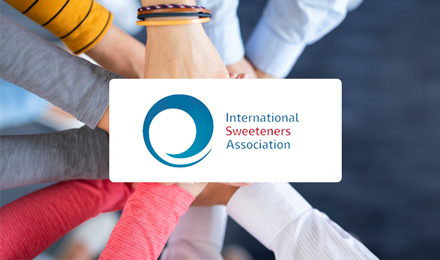 ISA
Informazioni sull'ISA
Condividi su facebook Condividi su twitter Condividi su linkedin Condividi su email Informazioni sull'Associazione Internazionale Dolcificanti (ISA) L'Associazione Internazionale Dolcificanti AISBL è un'organizzazione internazionale non-profit, con fini scientifici, che rappresenta i fornitori e gli utilizzatori dei dolcificanti con poche/senza calorie, compresi i fabbricanti di dolcificanti da tavola. Fondata più di 35 anni fa, l'ISA è […]
Cerchi ulteriori informazioni sui dolcificanti con poche/senza calorie?
Accesso alle risorse ISA per i professionisti della salute.